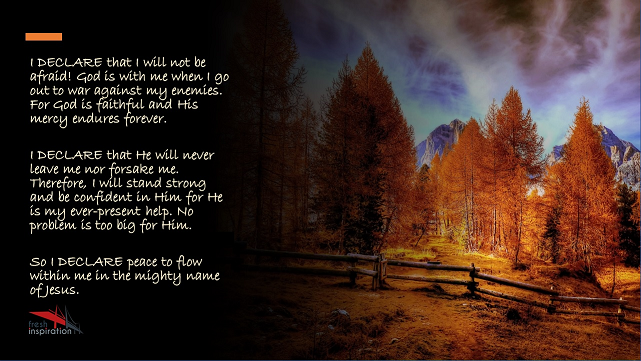 I DECLARE that I will not be afraid! God is with me when I go out to war against my enemies. For God is faithful and His mercy endures forever.
I DECLARE that He will never leave me nor forsake me. Therefore, I will stand strong and be confident in Him for He is my ever-present help. No problem is too big for Him.
So I DECLARE peace to flow within me in the mighty name of Jesus.